As I suspected I got bronchitus, which has laid me low since my last post on here. A quick visit to the doctors got me some antibiotics, to try and get of the dreaded lergy. So far they dont seem to have done an awful lot of good, the coughs got worse, I can hear hardly anything, and my chest is crackling and wheezing like an old steam train. But on the up side, my head has stopped feeling woozy, what an odd sensation that was, a bit like being drunk without the alcohol ...and the hang over thank god lol.
As my daughter was feeling bored, and I'd been given instructions how to get that lovely blurred effect from waterfalls by a friend on a forum .... thanks Jeff, it was off up to the mountains. We decided that instead of our usual route, we'd just go up any old little side road that took our fancy. I'm so glad we did, we saw some beautiful scenery and at one point was almost at the top of a small mountain, it felt like we were on the top of the world. We also saw Llanberis from the opposite side of the lake too and even managed to spot our friends yurts way off in the distance. On our way home some chips were on the menu and as we were going to the chippy we spotted a little hippy shop where I bought some Nag Champa joss sticks, my favourites, we also spotted a lovely little gallery Elfen-celt (Art Elements) that was newly opened. We saw some glass work by an artist we knew, and also some woodwork by our friend that lives in the yurts up on Snowdonia. After chatting to the lady in there for a while she showed some interest in our glass work etc, so who knows we may be exhibiting some of our work there, some time in the future.
Sadly our petrol was getting very low and we had to miss going to see a couple of waterfalls I knew about ...but never mind there's always another day.
Some photo's from todays trip out.
An unusual cloud formation we saw as we drove of the island.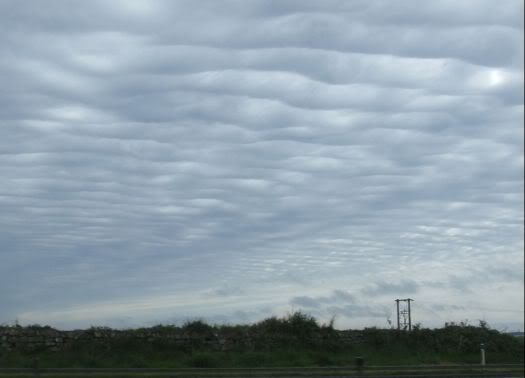 Looking over to Llanberis.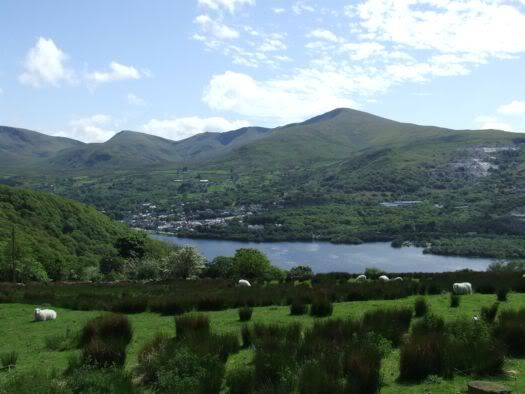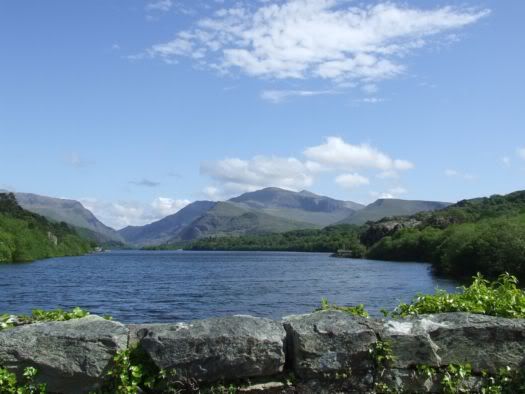 I couldn't resist taking a photo of this place, what a great name for a B/B lol.