After feeling a bit iffy this last few days, I feel much better today and ready to start a new project. A totally different one this time, an embellished panel. I decided on doing this after making a friend of mine a birthday present, I enjoyed doing it so much I thought I'd make a couple of similar things and see if they sell.
Todays blog is going to be photo heavy as there's no better way to show you the new project than do it with it photo's. There will first be photo's of the various things I'll use on this project, then the panel in it's early stages and lastly the finished panel for my friend ( Andy ... Mels not allowed to see the finished panel lol )
These are little bags of rovings, which I needle onto the material.Rovings can also be made into felt as I've done with the finished panel.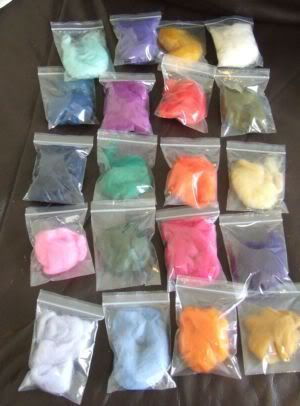 Next is embroidery silks, which I will embroidery with obviously but also may use the offcuts of pieces of thread on one part of the panel.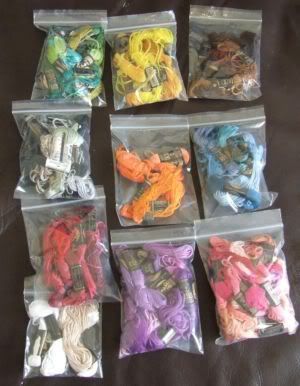 A tub full of various beads including seed beads and bugle beads. I also have a cabinet full of much bigger beads which I may use sometimes.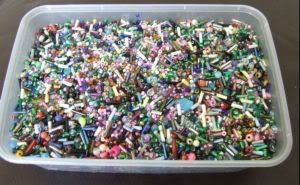 Next is some pretty wool I've had for a long time now which has just been waiting for a project like this. I'll use a needle felting needle to attach this to the panel. Incase some of you haven't come across needle felting before, this is a needle with a small handle the pointed end having barbs on it which attaches the ool and roving to the panel by pulling threads through the material.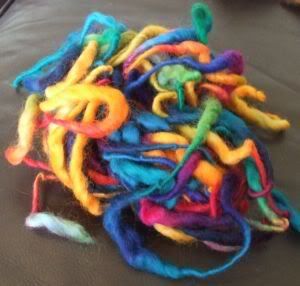 A tub full of sewing thread which I use to embroidery with too as it has a different texture to the embroidery thread.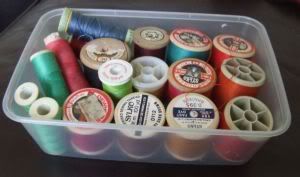 Last of the things I'll use to embellish this panel is sequins, and also a multicoloured threads.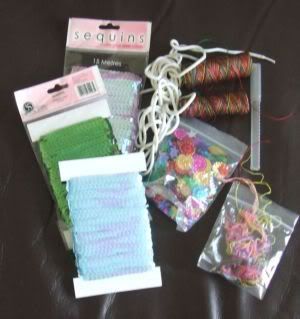 Here is the first steps of the new panel.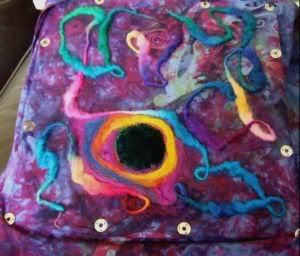 Lastly is the finished birthday present I made for my friend Mel for her birthday next week. This photo has now been removed to stop MeL from peeking lol.