I was suffering from serious photo withdrawals, as we haven't been anywhere for me to take any new photographs. So when my daughter asked me if I wanted my bedroom painted or a drive out, a drive out won hands down lol. I decided that a trip to Penmon Priory would do nicely. Although the original monastery was built in 6th century, it was destroyed by Viking when they raided. The church now there was built the middle of the 12th century and is considered to be the finest example in Gwynedd. My interest was mainly in the ruins that were left of the 3 storey building that housed the monks dining hall and dormitory. Tomorrow I will write about St Seiriols Holy Well and the Dovecote. The first photo was taken from what was originally the cellar and is where access is gained.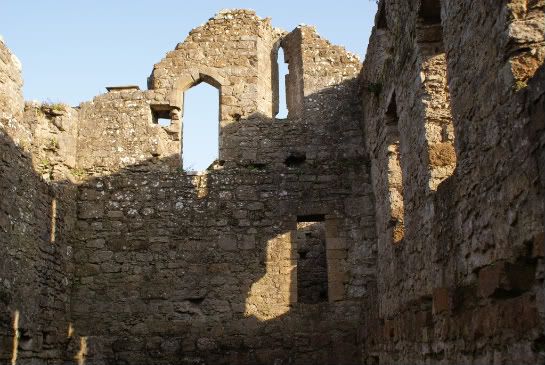 This 2nd photo was set in the wall.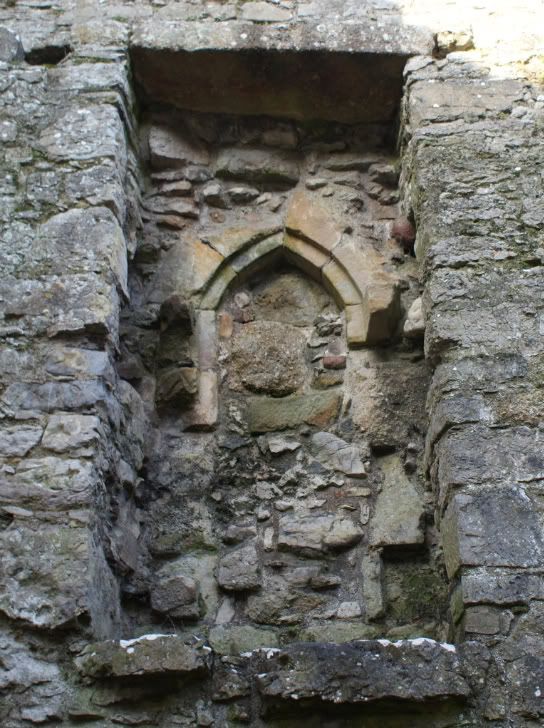 The third and last photo today is the outside view.