As promised a follow up post on our visit to Penmon Priory. After we'd finished looking at the ruins, we headed off to find St Seiriols Holy Well,this well has been there since early in the 18th century and is reported to have healing properties. I was expecting to see my idea of a well, but this was a much more shallow affair, there are a couple of stone benches inside the building, but the spring that supplies the well was in full flow and the whole well was under a couple of inches of water. You have to pass a monastic pond, where the Monks used to keep fish to eat. Although it's overgrown, it was a pretty pond with some colourful moorhens on it.
Next we moved on to have a look at the Dovecote, this is quite an interesting building, especially if you step inside. Dated from the 16th century you step inside to a dome shaped interior to find little pockets everywhere, for a thousand pigeons to nest. I did take a photo looking up in here, but it didn't really capture the shape of it. The birds were used by the Monks to supplement their diet. In the center of the dovecote there was a stone colum with a spiral of stone steps, this was used to access the higher pigeon holes to get the young birds out of the nests. I was surprised to see no sign of birds using the building these days, not sure why this was though.
As we paid £2.50 to look round the priory etc, we decided to get our moneys worth and go down the lane and get some photo's of Puffin Island and the lighthouse, but I'll save those photo's for tomorrow.
This first photo houses St Seiriols Holy Well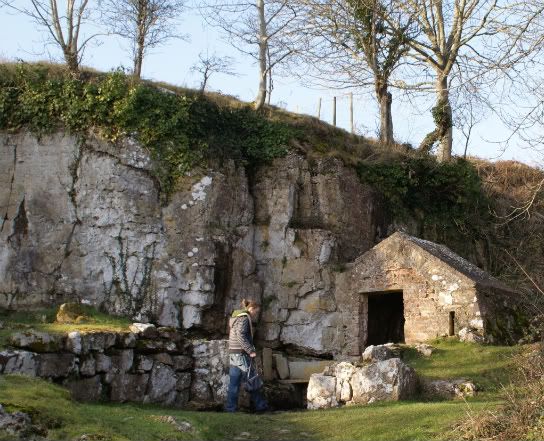 A view of the actual well.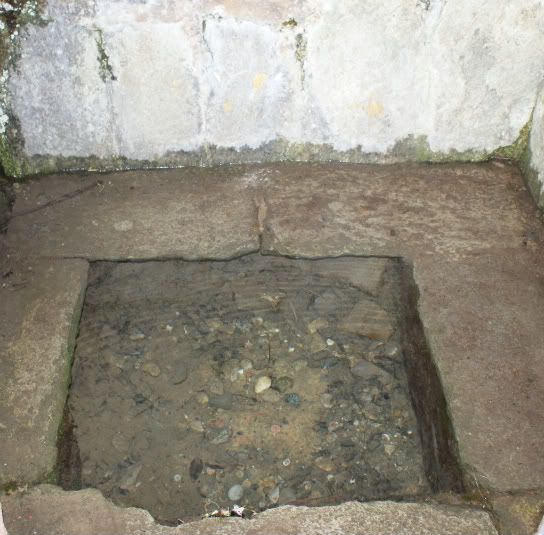 This is the Dovecote.
Inside the Dovecote a shot of all the little holes where the pigeons would make their nests.