Last week my daughter and I were passing by Parys Mountain in Amlwch, so stopped to take a couple of photo's. If you ever happen to be visiting Anglesey this is definitely worth a visit. In the late 1700's this copper mine supplied the world with copper, and employed 1500 people. Sadly by 1808 the amount of copper being mine had reduced greatly, and it came to end. There is still a ruin of a 5 vaned mill there and on the opposite side of the road an impressive looking winding gear construction. When my mobility was much better than it is these days, we took a walk around the mountain it's an amazing place the rocks strewn everywhere come in an amazing array of colours, and the mine craters, remind me of how I imagine the moon to look. When the mining was at it's height of production the toxic dust and sulphur gases from the mine fires, destroyed all plant life for miles around. Nowadays the mountain is covered in heather which looks beautiful when in full bloom.
This week I've been given an award by the lovely Vicky from the Anglesey Alsorts blog. In being given this award of " The Circle of Friends " I must also list 5 things I like to do...
I like to create, I don't mind what I create so long as I manage to create something. I usually use glass, but have been known to create other little works of art with paint, driftwood, crystals etc etc.
I also love to take photo's, this has become even more of a passion since Christmas due to some of my kids getting me the camera of my dreams.
Travelling around, whether it be locally on Anglesey or further afield. I just love being out and about exploring, never knowing what little gem might be round the corner, whether it be animal, mineral or vegetable.
Car boots are also something I like, even though I don't get to them very often and can't manage to walk round anywhere as much as I used to, I still get that same surge of pleasure from finding one thing I really wanted.
The last thing in my list, is my home. Having moved to this bungalow a few months ago I have found a peace of mind and security that's been missing in my life for the last 16 yrs. I was getting way too long in the tooth to have to put up with grasping landlady's, who were quick enough to grab the rent but not do any repairs. One particular landlady allowed the property I lived in to decline so much, I was forced to call in the enviomental health who rapidly condemned the building, and reported it was the worst house they'd ever seen on Anglesey and even now are using the photo's when they train up new students !! But having lived there, now makes me appreciate the warmth and security of this place more than I ever would have done before.
Parys Mountain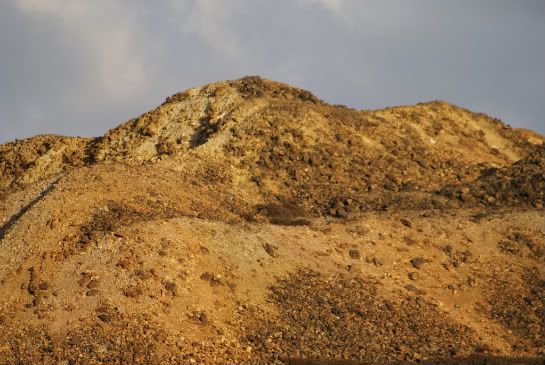 An impressive winding gear construction.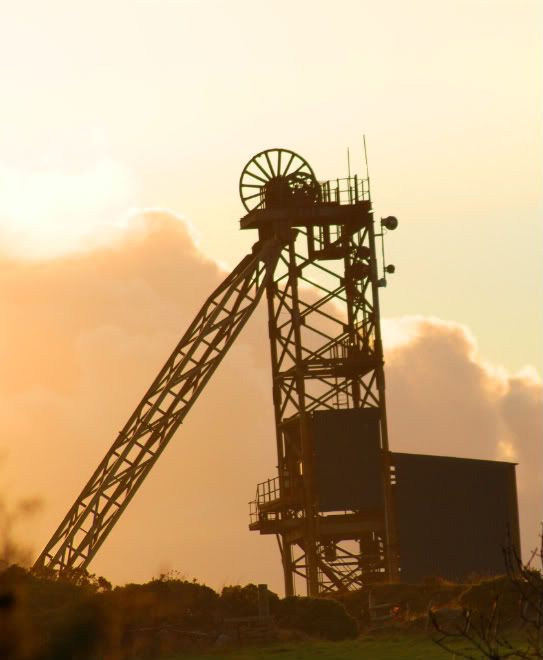 A close up of the top of the above.