A little late I know but Happy New Year to anyone that pops along to read my blog. I hope you all had a lovely Christmas too. Mine was great, although I have to say this being the first Christmas in 41 yrs that I haven't had any of my kids with me, it felt a bit odd and I missed them loads. My oldest daughter Emma, her hubby and my grand daughter Lacey Mae, did come and stay for a few days just before New Year, and I really enjoyed seeing them.
Seeing as it's been a while since I posted on here I thought I'd add a few extra photo's than usual. Some from the brief cold spell we had way before Christmas and some taken around Christmas and New Year time. For Christmas, Jim bought me a nice Fuji compact camera, as we've missed some really good unexpected things, just because I hadn't got my big camera with me. So now this little compact camera sits in my handbag all the time. As far as normal day time photo's go, I have to say it's excellent the quality and colour is extremely good and almost on a par with my big dslr camera. Night time and macro shots however it falls down a bit in quality, but it's so good to have a camera with us all the time, I'll forgive it.
So here we go, to start off with 3 photo's of hoar frost taken just before Christmas.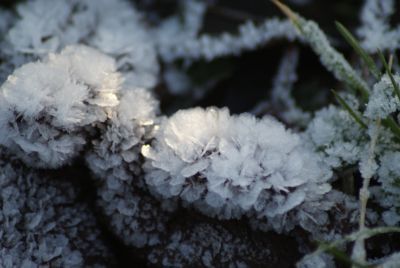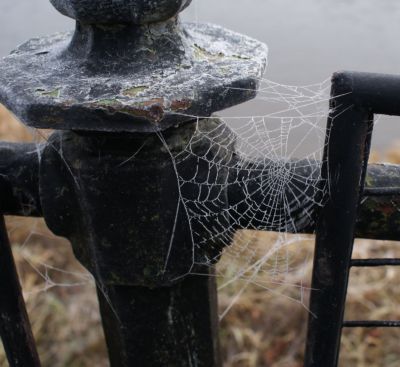 If you look hard at this next photo in the middle on the right hand side you'll see tiny part of a rainbow cloud I managed to capture.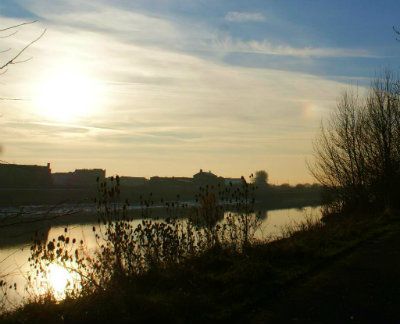 This next photo was taken on New Year Eve, what a welcome change from all the grey and gloomy weather we'd been having when the sun popped out for a change. It showed off the River Lune and the Aquaduct off really well.
Finally, a couple of photo's Jim took when he went off for a bike ride the other day. This includes of course one of his bikes lol.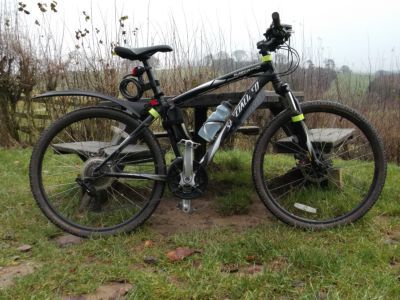 This is Crook O Lune