Yes my readers I'm back lol, I've had a really busy couple of months. As always my blog has had to take a back seat till things calm down a bit. Most of the time I've been busy making crafty things for Christmas fairs. I thought I'd show you some cards I've been making, not Christmas cards as I think plenty of people make those, so I thought I'd do some blank ones. They are all hand painted ...no prints for me ( I haven't got a printer lol ) and all pretty much unique as I'd never be able to recreate them exactly even if I wanted too.
Here we go then, they are all 10.5cms by 15cms, they come with an envelope and are sealed in cello bags. Any of these are yours for £2.50 each plus p/p. A bargain for a hand painted card I reckon :) I'm happy to take paypal.
First a set of cats as I know how many of you love cats. I'm also happy to do them in any colour combination you prefer.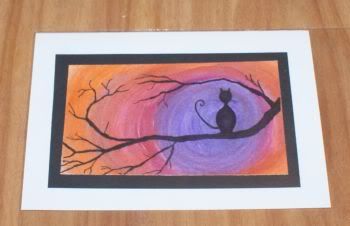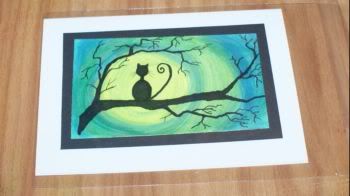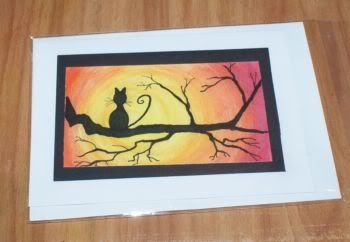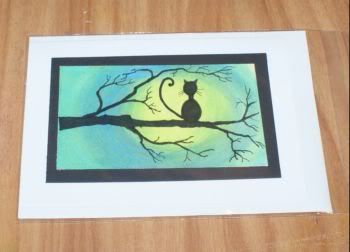 Next some unusual mushroom cards.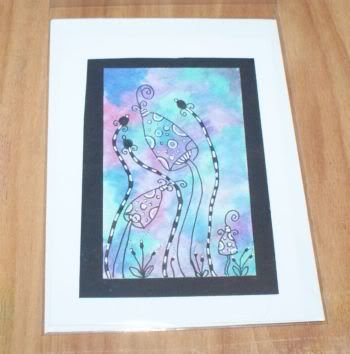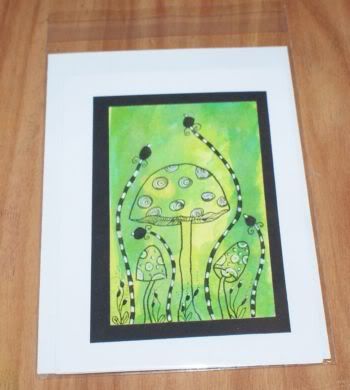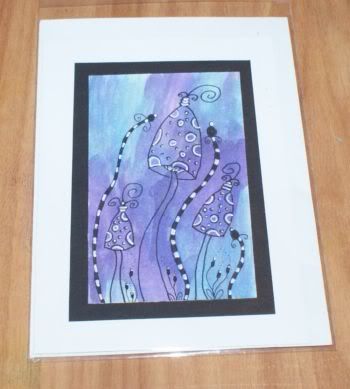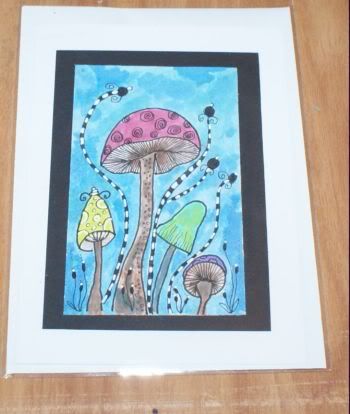 A set of three tattoo inspired butterfly cards.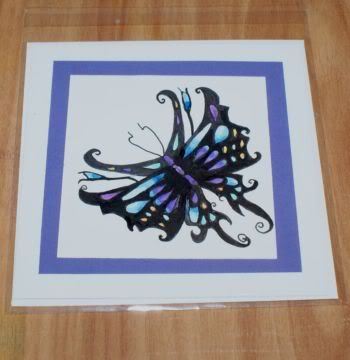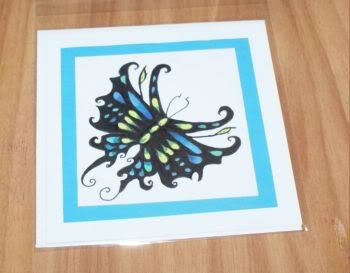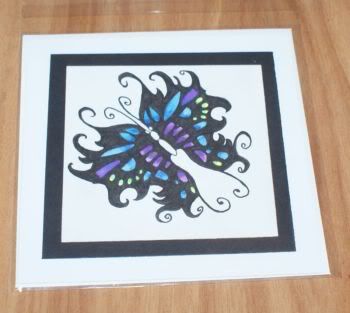 Finally a one off card just to see if they are popular.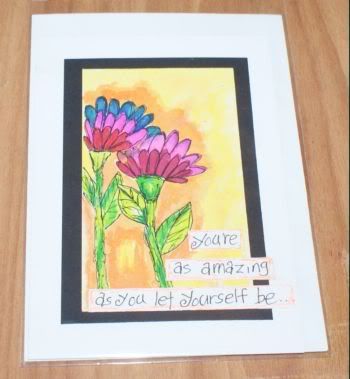 I almost forgot, these are the three panels I did using wood chippings. At long last I finished them...took forever as I kept getting side tracked doing other things. It isn;t a good photo I'll try and take a better one soon with a close up of the detail.