Yet another long break in my postings. This is mainly due to me still not having found my crafty mojo, so life can be quite quiet here in my world.
However the last week or so has been a bit more interesting, so I have something to write about. As usual at this time of the year, we made our annual trip to Leamington Spa, to see family and go to the Peace Festival. We also planned to go to Birmingham Botanical Gardens, while we were there.
Anyone planning to go to the Botanical Gardens, I can highly recommend it. As me and my two daughters all enjoy photography it was the perfect opportunity to get the camera's out. It has 4 glasshouses, varying in heat from tropical, down to arid. I was a bit worried about using my camera in the tropical one, as it's so hot and humid, but I'm glad to say it survived. The grounds outside are huge and much bigger and better than I expected, even though I'd looked at their website. A day there really isn't long enough, as everywhere you go there's little paths that lead to little area's of either sculptures, or various specialised plants. I'm sure we missed loads of good things as there just wasn't time to explore every single pathway. A couple of times there were heavy showers which had us diving for shelter but also meant we got some lovely photo's of flowers with rain drops on them. One huge plus for me was the fact that they have mobility scooters which you can borrow, this meant I could enjoy the whole experience, without being in constant agony.
As usual going to Leamington Spa Peace Festival, it was an opportunity to catch up with family, friends and friends from a forum I use, as well as watching live bands, and all the other things going on there. For the first time in a good few years I was also able to go round the stalls which I loved, as my son Ben hired me a mobility scooter. There was a slightly hairy moment when I accidentally run into my son and almost knocked him off his chair, with the mobility scooter...oooops. He thought it was a lot funnier than I did at the time, and the scooter had a rather large scratch on it :o( The highlight for me was watching the brilliant singer Rory Mcleod, if you've never heard of this guy look him up on you tube, especially the track called " When mommy and daddy made me" my favourite. I'd already got one of his cd's from a previous festival I'd seen him at, and this time my son bought his latest album Swings and Roundabouts.
As my daughter Jenny didn't enjoy the festival as much as usual and I was starting to get more than a bit homesick, when she suggested that we came home a day early I jumped at the idea. Usually I'm scared witless at the thought of night time driving, but because it was so late when we made our decision, the roads were relatively quiet, and I survived the trip home with only a couple of freak outs, which is pretty dammed good for me lol.
Thursday just gone, found me and my daughter Jenny off on a trip towards Bewts y Coed on a wood hunt. My daughter had got a project in mind but to start it she needed some nice pieces of gnarled wood. After a lovely drive through Snowdonia,we found some bits of wood, took some photo's and then headed home. My daughter decided she wanted to treat me to a meal out, so we stopped at the Swallow Falls Hotel, there we had a lovely meal, served quickly by very polite staff, so well done the management there for getting it all right.
The photo's this time are from our trip away mostly. Firstly my ever photogenic grand daughter Lacey Mae, posing in the Botanical Gardens.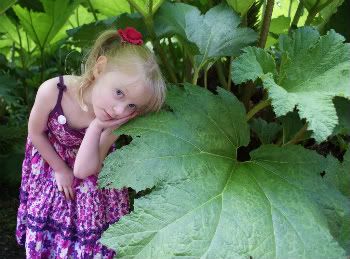 Next a flower we found there, that looked just like curtain tie backs lol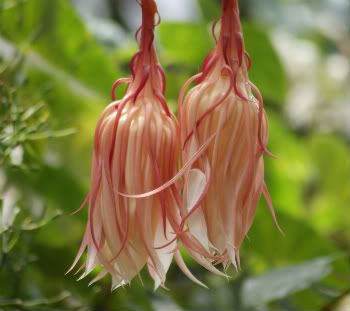 This photo is of a very friendly hand reared pea hen, that wanders the grounds of the Botanical Gardens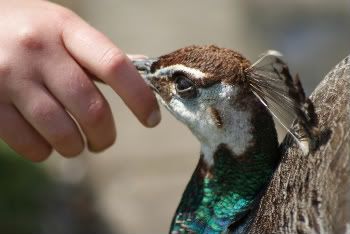 Next a photo of my very cheeky grandson Ryan, who I met up with at the Peace Festival.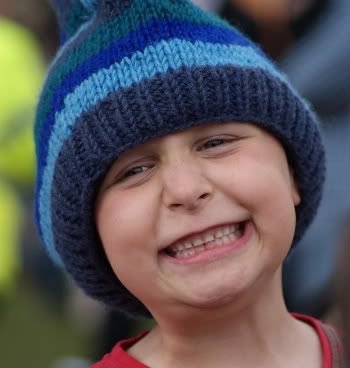 This last photo of my gorgeous grandaughter Hayley on the left, and my lovely daughter Jenny, about summed up the weather at the Peace Festival, and makes me smile when I look at it